No Development Team Needed
For 6+ years, the CLEAN series for HubSpot has remained one of the top-selling themes in the marketplace.
During that time, I've listened to your feedback, helped with numerous customizations, and feverishly took notes on how I could create the single BEST theme. CLEAN Pro is that theme.
How Other Customers Use CLEAN.
It never fails to bring a HUGE SMILE to my face when I get to see how customers design their websites using the CLEAN series. Enjoy these awesome examples.
Loads of cool video options.
Background videos, video galleries, sliders, and more.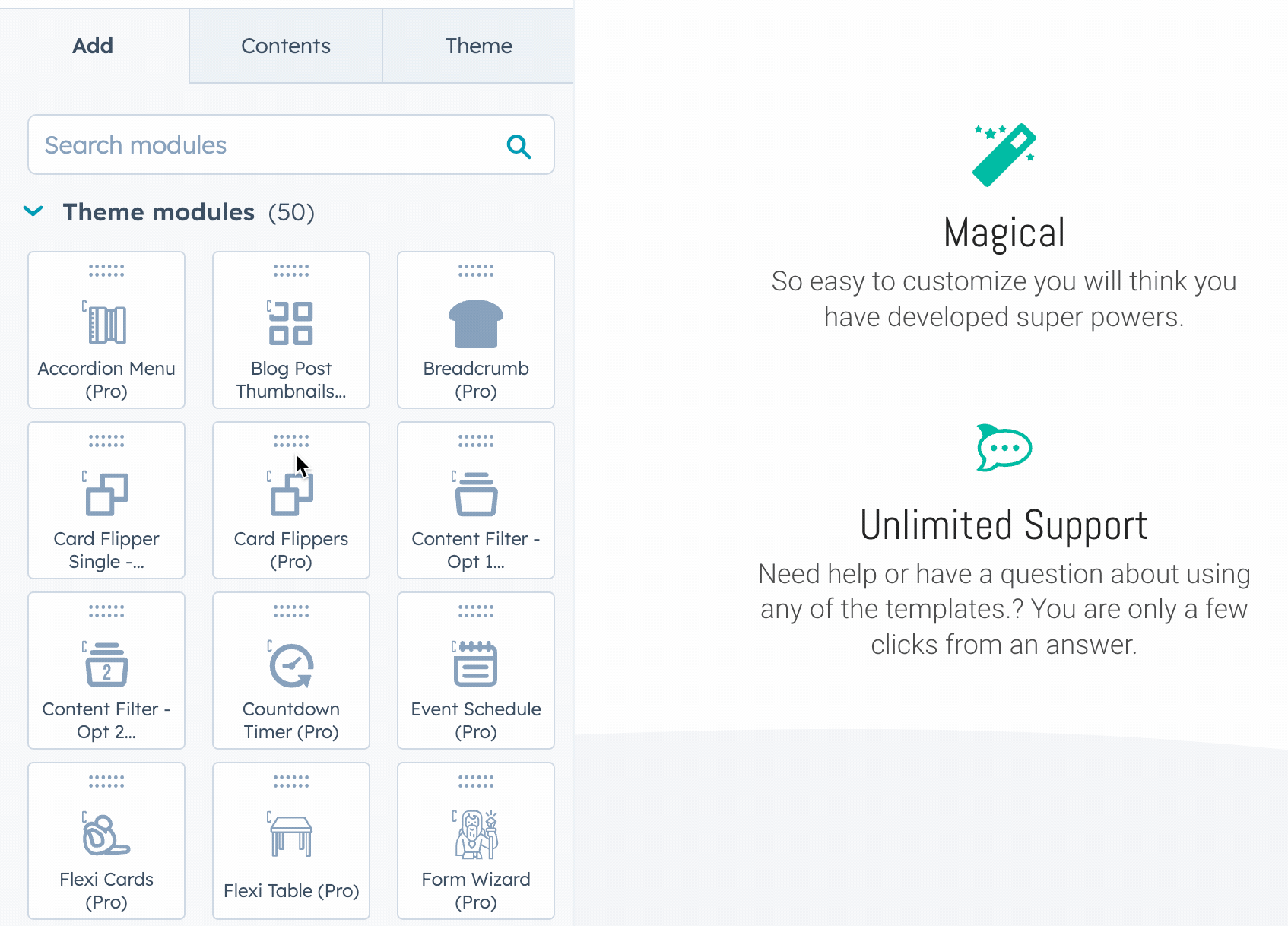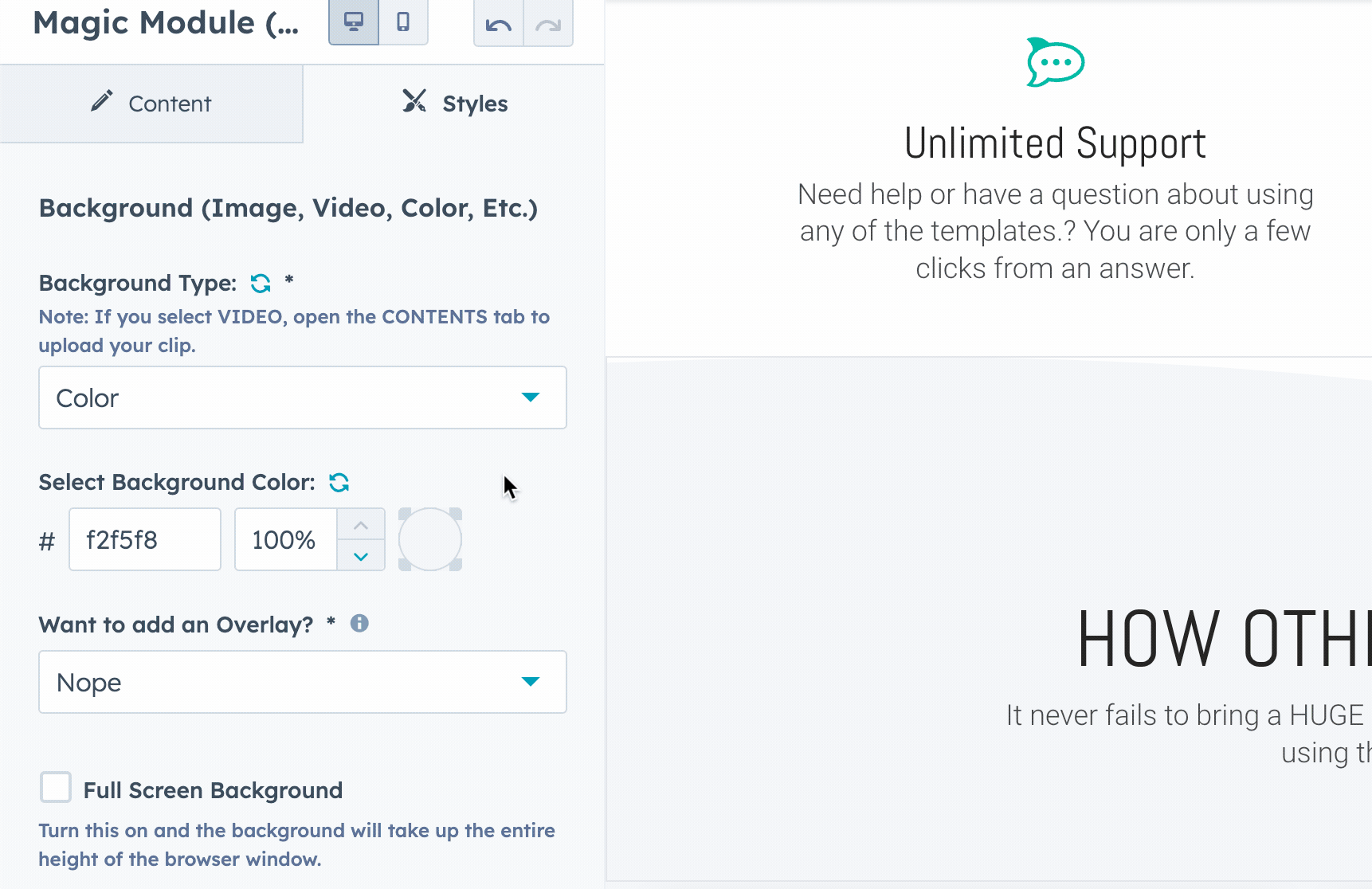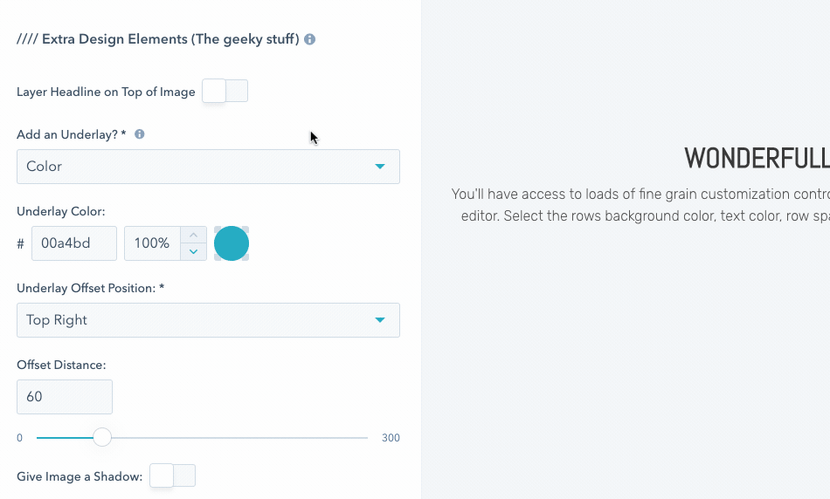 Frequent Theme Updates
The reason CLEAN is the #1 premium theme on the HubSpot platform is that I love, I mean I REALLY LOVE, listening to and incorporating feedback and requests from customers just like you.
You can expect awesome, frequent updates along with overview videos when new modules are introduced or improved so you always know what's cool and new.
CLEAN x FIGMA
As a designer myself, I'm in love with Figma when it comes to prototyping, wireframing, and creating beautiful mockups.
I'm thrilled to say that there is now a supporting CLEAN Figma file to help in your design process. You can effortlessly create layouts to send to your clients or team.
Plus a growing library of videos.
Let's get one thing right. HubSpot is a robust platform. There is a lot to learn. My mission is to make your life even easier and help you learn the HubSpot CMS and CLEAN series in a snap. That's why I love creating quick and to-the-point tutorial videos.
By using CLEAN, You'll be skating into team meetings like...
Here's what a few customers recently said about CLEAN.

The quality of the CLEAN theme and the support Kevin provides is unparalleled. We are beyond appreciative of the level of partnership he has put forward to make our project a success. At MassPay, we hold Partnerships as a core value for our company. We take it very seriously. To see someone execute with the same intention, honesty, and passion we try to hold ourselves to, well, it's the best thing ever!
Chris Rechtsteiner
Chief Marketing Officer - MassPay

CLEAN Pro und Kevin Fremon hat unseren Webseitenbau revolutioniert. Bislang hatten wir WordPress im Einsatz. Durch das Theme haben wir nun eine technisch saubere responsive, vollumfänglich in HubSpot integrierte Webseite. Wirklich CLEAN!
Michael Radmer
WELL Services GmbH

We've been using CLEAN for a few years and recently upgraded from the template (6.1) to the theme and we're in love - the styling, the simplicity of use - it looks great. Equally important, all the documentation on the Helpful Hero website is extensive, easy to follow, and at the level we need. As a team of non-developers we appreciated each cheerful explanation - and and 'Voila!' our website looked incredible. We're absolutely delighted with CLEAN PRO.
Kate Paulley
VP Marketing - Wedgewood Weddings

I would award more stars if I could. Having created websites with other themes, I can confidently say that this one is WORTH EVERY PENNY. Numerous custom modules allowed me to concentrate on design and user experience. Kevin stands out most for his ability to make the project enjoyable. Designing a new website is always stressful and frequently time-sensitive. Despite the pressure I felt, his videos and use of Grogu and pugs brought a smile to my face. During our build, he happened to be on vacation but he still responded to emails, and upon his return, prioritized his free two hours of customization so as not to delay our launch. I could go on and on, but to summarize: I have received so many compliments on our new website, and Kevin is largely responsible for that.
Ben Worsley
Marketing & Creative Director -Masterplans

I have to say that I'm astonished with how Kevin first of all created the theme and second of all is very dedicated to his customers and very responsive. Company I work for chose another theme when I started working. But it was performing very bad in terms of design AND SEO. So I've done some research, found Kevin's theme and started implementing it. The customization Clean theme gives us is amazing. We can format pages differently for desktop, mobile and tablet. And in today's world this is a big step to success for businesses. The whole theme has a big variety of options for already prepared pages. The customization itself offers a lot for different devices and users. And when in problem and can't implement what you initially planned for, Kevin is there to answer quickly with a lot of detail, suggestions and advice. I think this is the ONLY theme you will need for successful website is Kevin's Clean theme. Job well done, mate!
Jovana Jankovic
Marketing Operations Manager -Tarabut Gateway
Tip, Tricks & More
We don't just want to help you create an awesome website, we want to help you create a thriving business.