100%
Happiness Guarantee
Not happy? Get a full (no-hassle) refund within 30 days.
Spoiler alert! You'll be as happy as Baby Yoda riding on the back of a speeder bike.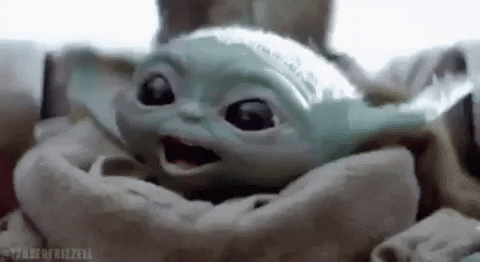 Zero Risk
I believe so thoroughly in the quality of my CLEAN theme, the experience you'll have using it, and the fanatical support I offer along with it, that it's my pleasure to offer a 100% happiness guarantee.
If for any reason you feel that the CLEAN series doesn't meet your needs, you decide to go a different direction or perhaps move from the HubSpot platform, I'm happy to issue you a full (no-hassle) refund within 30 days.
Poor past experience with themes or templates?
In working with hundreds of HubSpot customers over the past 6 years, I've heard about many of the challenges working with other themes/templates that exist for sale (or for free) in the HubSpot marketplace. Some aren't flexible or easy to update or require a developer to use. Being cautious is understandable.
This is one of the main reasons I offer my 100% Happiness Guarantee. I want you and your team to feel 100% confident in your purchase decision and eliminate any risk for you.
Frequently Asked Questions