Agency Affiliate Program
Your Clients will love CLEAN
You'll love the commission on each referred sale. Plus you'll have super happy clients.
Apply Now

This Program is designed for...
HubSpot Agency Partners, as well as, Inbound Marketing firms that specialize in the HubSpot platform. Simply put, if you provide services to help clients build, redesign, or migrate their website to HubSpot, this program is for you.
CLEAN, One of The Most Flexible Themes
The CLEAN series is the dream template foundation for agencies. Yes, it looks absolutely awesome right out of the box. However, the real beauty is how flexible it is when creating completely unique web pages that, well... DON'T look like a template.
After all, the last thing you want to do is start to building cookie-cutter websites that all look the same for each client.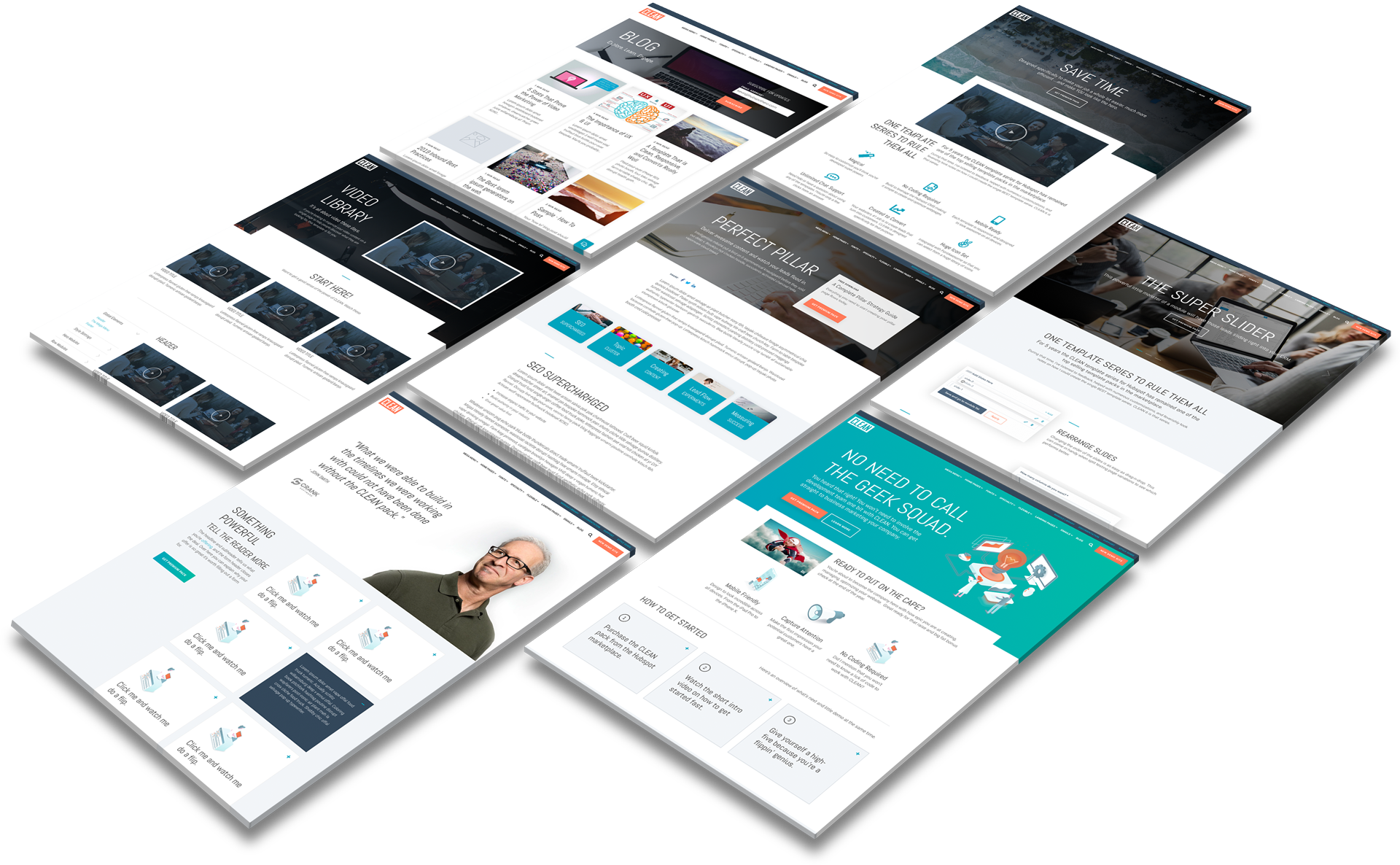 How It Works
First steps
To become eligible for the affiliate program, your agency must have first-hand experience using the CLEAN series. That could be on behalf of a client, for your own agency's website or by simply purchasing the CLEAN Theme to test drive.
Once your application is approved, I'll send you the official affiliate agreement to sign along with the applicable tax documents. Then you're off to the races.
Commission Structure
I'm a big fan of two things. Simplicity and incentives. This is exactly why I've structured the program in this way.
Earn 20% for the first 10 clients referred ($200/sale)
Earn 40% for every referred client after the first 10 ($399/sale)
* Commissions are only eligible for sales of the CLEAN Theme or CLEAN Premium Pack
Monthly Payouts
All affiliate sales will be tallied and commissions distributed 30 days after the sale was made and will be paid out via Paypal.
Proof of Client Referral (Sale attribution)
Once you're accepted into the program you'll be sent a unique link that you'll want to bookmark. Each time you refer a sale, click that link and fill out the simple form. You'll need the HubID of the account you referred. So, have that handy.
Zapier and a ton of zaps will take care of the rest.